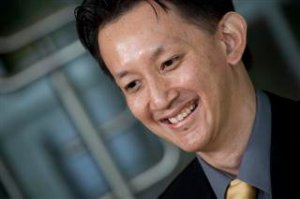 BIO
Graduating from Master of Science in Architecture at University of Pennsylvania and Master of Science in building Science at National University Singapore, Eddy Santosa has more than fifteen years' experience in sustainable design and architecture/building industry.
He has been involved in establishing sustainability strategies, energy efficient strategies and passive design analyses for many projects in USA and around the world. His works range from developing master plan and conceptual design strategies for net zero projects to providing project managements and energy simulation calculations for LEED certifications.
He has a Licensed Architect in California, LEED AP BD+C, BEMP (Building Energy Modeling Professional) and CBCP (Certified Building Commissioning Professional. He serves as a Board Director at IBPSA US and USGBC pro reviewer.
His works have been included and published in many articles, books and research journals. He is also a frequent speaker and he has been speaking in many conferences including Greenbuild, ASHRAE conferences, IBPSA conference and Autodesk University. His primary interest area is an implementation of building performance assessments, especially daylight and energy performance, in early design stage.
SKILL SUMMARY
LANGUAGES
BADGE